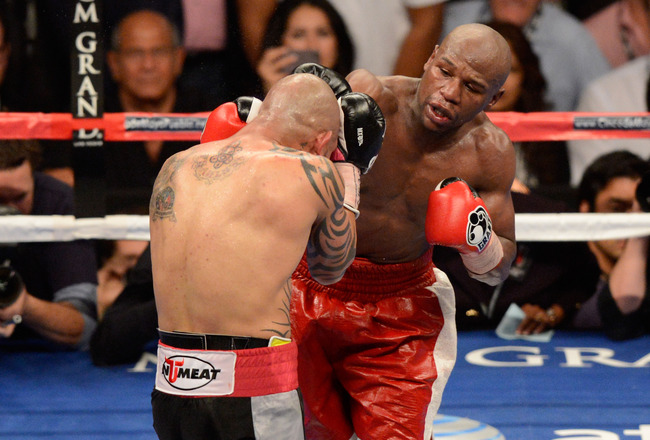 The bout between Floyd Mayweather Jr. and Miguel Cotto at MGM Grand Garden was must-see TV. When future Hall of Famers collide, while both fighters are still competing at a high level, it's a special thing.
Though Mayweather clearly won the fight by unanimous decision, both fighters improved their reputation. Here are the most notable aspects of last night's bout. Mayweather proved he was a fighter and not just a boxer.
He traded with Cotto, with many of the exchanges taking place on the ropes. This strategy put him in harm's way, but he seemed intent on proving a point to fans and critics.He was bloodied and Cotto really pushed him in this bout. Mayweather earned this victory and that was refreshing for boxing fans to see.
If there was any doubt about Cotto's career, he should have put those doubts to rest with his performance last night. He did not win, but he made a great account of himself. He landed more solid shots on Mayweather than any other fighter has in Money's 43-fight career.
From HOTHIPHOPDETROIT.com – Does this mean Justin Bieber is officially on the Money Team?
Singer Justin Bieber holds up a belt for Floyd Mayweather Jr. before Mayweather Jr. takes on Miguel Cotto during their WBA super welterweight title fight at the MGM Grand Garden Arena on May 5, 2012 in Las Vegas, Nevada.
Am I the only one who was entertained by Money Mayweather and the Money Team being joined by The Biebz?
This is the year's biggest fight and Mayweather's last fight prior to serving his jail sentence.
M.O.P. Explain Why Mayweather And Pacquiao Won't Fight