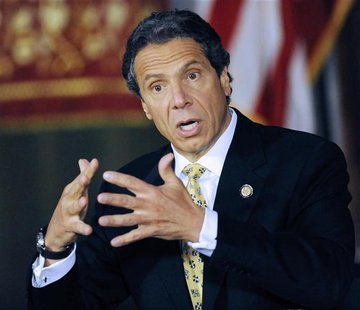 According to the New York Times, on Monday Cuomo will ask for a change in a New York State law that would drastically reduce the number of people who could be arrested for marijuana possession as a result of police stops.
The Governor's new initiative also plans to curb and reduce the numbers of NYPD's controversial "Stop & Frisk" policy.
Lawmakers argue that young men found with small amounts of marijuana are being needlessly funneled into the criminal justice system and have difficulty finding jobs as a result.
In 2011, the NYPD made 50,684 arrests for possession of a small amount of marijuana, more than for any other offense, according to an analysis of state data by Harry G. Levine, a sociologist at Queens College.
Levine also found that from 2002 to 2011, New York City recorded 400,000 low-level marijuana arrests, which represented more arrests than under Mr. Bloomberg's three predecessors put together, a period of 24 years.
Read more: